Paige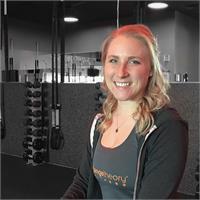 WHAT DO YOU BURN FOR?
A healthy heart, a happy mind and to look as strong on the outside as I feel on the inside.
WHAT'S YOUR GUILTY PLEASURE?
Wine, sushi, tacos... was I supposed to name just one? :)
WHAT'S YOUR FAVORITE OTF EXERCISE?
Squats, squats and more squats!
Paige instructs the following:
60 Minute Orange Theory Workout




3 Group – The largest capacity workouts at OTF. 3 Groups training in all 3 areas of Treadmills, Rowers and Weight Room at the same time. The duration of the training blocks for each area will be varied.




The Tornado is a fast paced, ever changing workout designed for 9 rounds of :60 hard efforts in each of the 3 workout components: Treadmill, Rowers and Weight Floor. You can expect high heart rate training with :45 seconds recovery between each hard effort.