Paige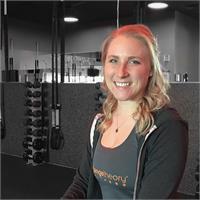 WHAT DO YOU BURN FOR?
A healthy heart, a happy mind and to look as strong on the outside as I feel on the inside.
WHAT'S YOUR GUILTY PLEASURE?
Wine, sushi, tacos... was I supposed to name just one? :)
WHAT'S YOUR FAVORITE OTF EXERCISE?
Squats, squats and more squats!
Paige is currently not instructing any classes.