Jon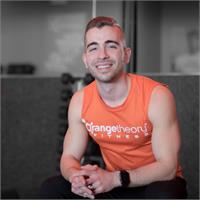 WHAT DO YOU BURN FOR?
Living a happy, healthy lifestyle while inspiring and helping others to do the same.
WHAT'S YOUR GUILTY PLEASURE?
Pepperoni & mushroom pizza, extra sauce with a Grand Rapids craft beer
WHAT'S YOUR FAVORITE OTF EXERCISE?
TRX power pull-up!
Jon is currently not instructing any classes.